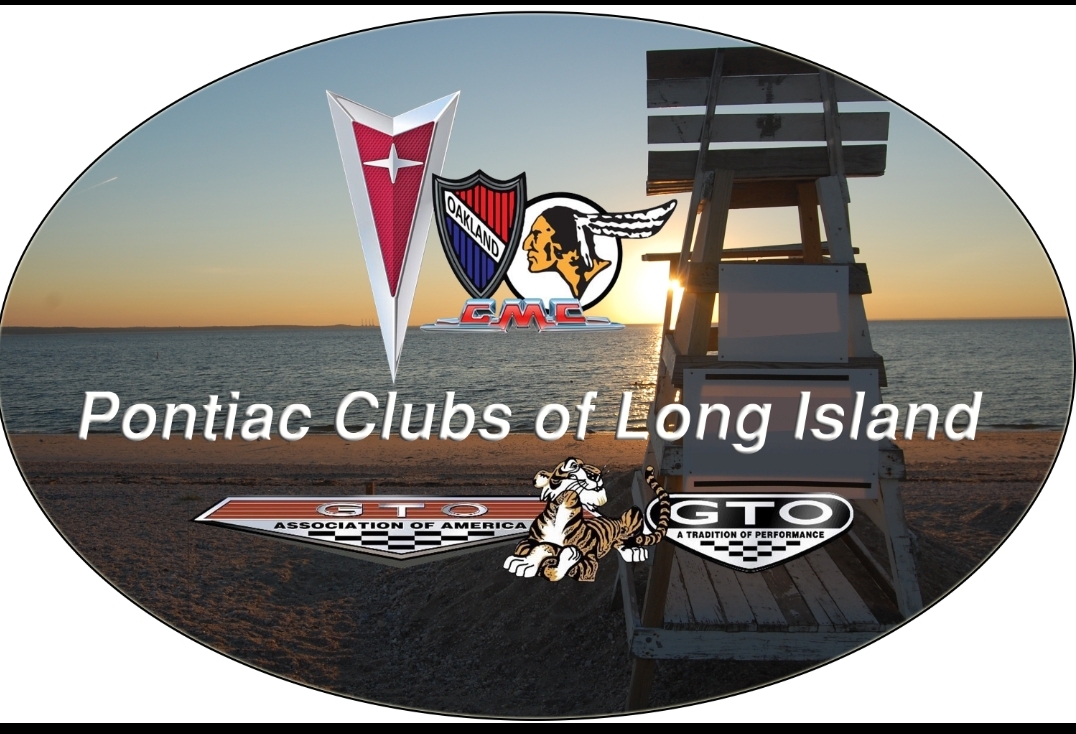 The next meeting of the Pontiac Clubs of Long Island will be on Wednesday September 21 2022 at the Candlelight Diner 56 Veterans Memorial Highway Commack NY
Dinner 6pm
Meeting at 7pm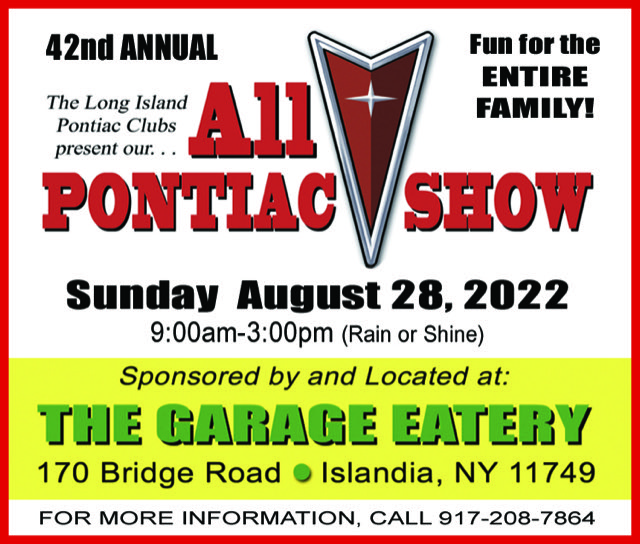 Our 2021 All Pontiac show was a huge success!! We had 100 cars . Thank you to the Garage Eatery and all who attended. See you all in 2022!!
You can see photos on "Pontiac Clubs of Long Island" Facebook page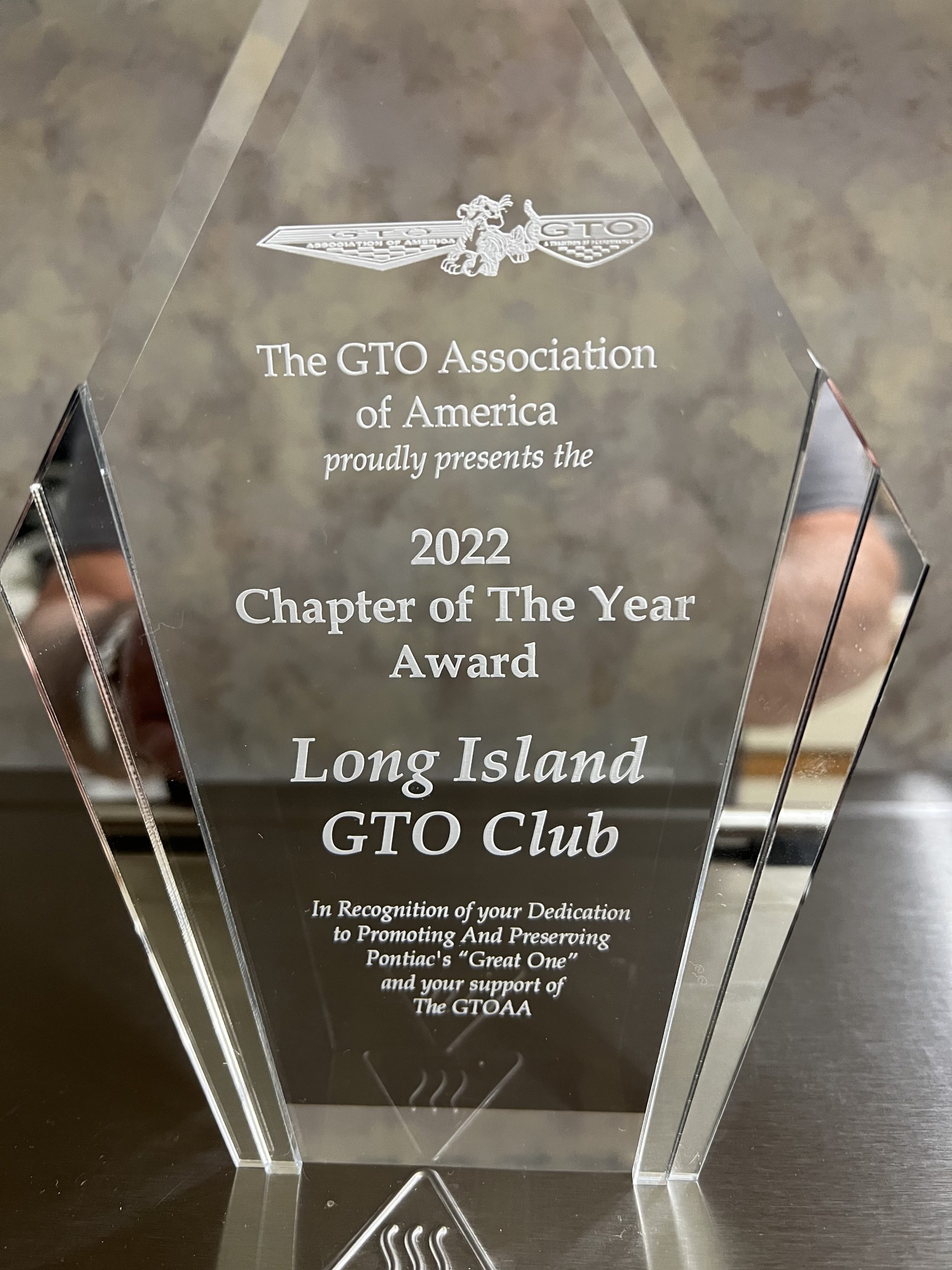 The Long Island GTO Club portion of the Pontiac Clubs of Long Island has won the 2022 "Chapter of the Year" award from GTOAA
Car Show meeting will be held at the Garage Eatery on Saturday August 6 at 9am
Please attend if you are helping out at the show!